In this world of rapid growth, relocating to a new place for a job or career is not a new thing. With the rapid growth of accessibility with high-class transport infrastructure and great Packers and Movers Companies In India, relocation service has become an easy and not so hectic job.
But on the contrary, if you have a pet, then it's surely become much more hectic to relocate your pet with you. In India, it is nearly impossible to take your pet with you while travelling. You will need to find a good and safe Pet Shifting Company for relocating your pet.
Let us look at the topmost points that anyone should keep in mind while thinking about choosing a pet relocation service in India for their pets.
1. Checkout Rules And Regulations For Pet Relocation In India:
The Pet relocation in India process contains many rules which need to be followed. The rules for pet relocation varies a lot from place to place. You must have proper knowledge about the current rules and regulations for pet shifting not only for the area from where you are sending your pet but also the area to where you are relocating.
Not knowing the complete rules can lead to massive problems while relocating your pet which no one wants. Get a complete idea about the rules with the help of a Vet or Pet shifting company or your house-shifting company.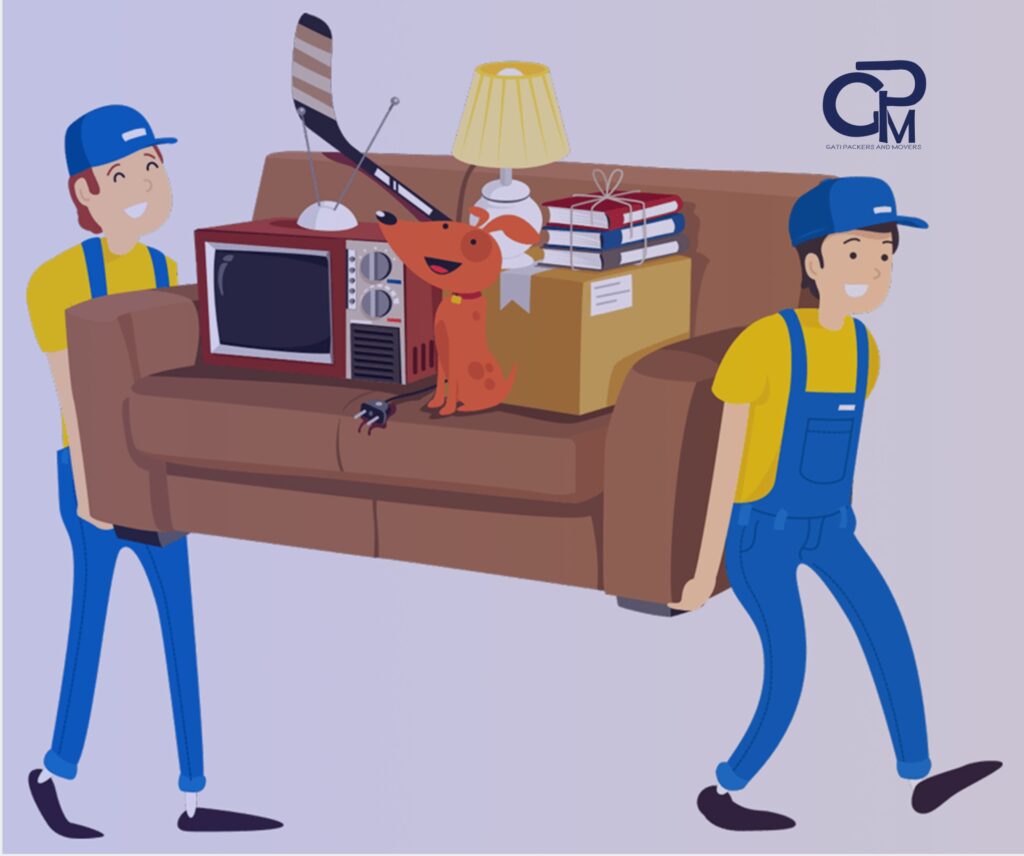 Just like you look at top tips to follow while shifting in India, there are many things that you have to keep in while doing your pet relocation in India. Consulting with your vet and discussing all the things you should keep in mind will be a great help for you. Talking to the vet is one of the major points to keep in mind before shifting your pet. Vet are the best person to know what will be the best for your pet and every suggestion from them is important.
Clear all your doubts regarding the type of food, the cage type, how much water to keep etc with your vet before going for your pet relocation.
3. Complete All Necessary Vaccines Dosage
Vaccines are very much important for your pet's health and most authorities also understand that. Almost all authorities and companies dealing with Pet Relocations In India check the list of vaccines your pet have received before relocation.
Consult with your Vet and chalk out all the vaccines which are necessary to be taken by your Pet before approving his/her Relocation journey. Go for giving your pet the required vaccine shots as early as possible so that you don't have to face problem while shifting your pet.
4. Get All Documents Ready
Most organizations everywhere in the world have to follow structural document guidelines while relocating pets. A complete list of documents for pet relocation including Vet's permission and many more is the most important thing you need for relocating your pet in India.
Always check out the required documents needed and the date at which you have to submit all the documents. Go and arrange them beforehand so that you do not have to face any delays with shiting due to lack of documents.
5. Select The Best Pet Relocating Company
There are many great Packers And Movers Company like Gati Packers And Movers in India, who have huge goodwill amongst their customers. But you must understand that not every packers and movers company will be able to relocate your dear pet.
Always choose Pet Relocation Companies in India having solid background and experience. A good Pet relocation company will be able to take care of your pet with the utmost care due to their experience in comparison to others.
6. Train And Prepare Your Pet For Relocation
Relocating pet in India is a long process and your pet can easily feel sad after being in a cage while relocating. Most pets are just like baby, who always wants to play and keeping them in a cage for such a long time will make them depressed also.
As your pet's guardian you must train them well so that they can cope up with the issue. Teach your pet all necessary habits for pets while shifting that they will require while getting shifted from one place to other.
7. Keep All The Necessary Items While Relocation
There are many necessary items that your pet require while shifting. A few of them are our pet's many toys that make them feel goods. They feel happy and satisfied when they play with them.
Consult with your pet's vet beforehand about the items which you should keep with your pet or the company that is relocating him. Keep the toys they love the most with them while shifting. You must also keep all the necessary items that your pet will require while shifting.
9. Update Collar Information
Today most pets are required to have a pet collar with them. Most pet collars also come with chips containing the pet's whole details including the owner's address and phone number. You must update all the information present in your pet's collar with new information before he had arrived from the pet relocation process in India.
This small thing will make sure that your pet is safe even if he gets out of your home while playing.
10. Create A Comfortable Pet Area In Your New House
It is very hard for anyone to adjust themself to new surrounding easily. And same goes for your dear pets. Pets have even much more difficulty adapting to a new area.
You should consider this problem as soon as possible by creating a comfortable pet area where your dear pet can rest after the tiresome pet shifting in India experience. A comfortable and spacious area for your pet will help him to adjust to the new house very easily. You should never ignore this problem as this can lead to anger issue in you pet behaviour.
Our pets hold a special place in our heart and we always wanted to keep them the best. The same applies when you are getting ready for relocation to a new area. The most public transporting system doesn't allow or allow pets with limitation in travelling ( Check out Indian Railways Guide For Travelling With Dogs ). That's why you should keep in mind all points for giving them the best travelling experience.
If you want to move your household items with the same care as your pet, contact Gati Packers And Movers for shifting anywhere in India. We are 25+ years old Packers And Movers Company serving our customers with a smiling face and 100% customer satisfaction.